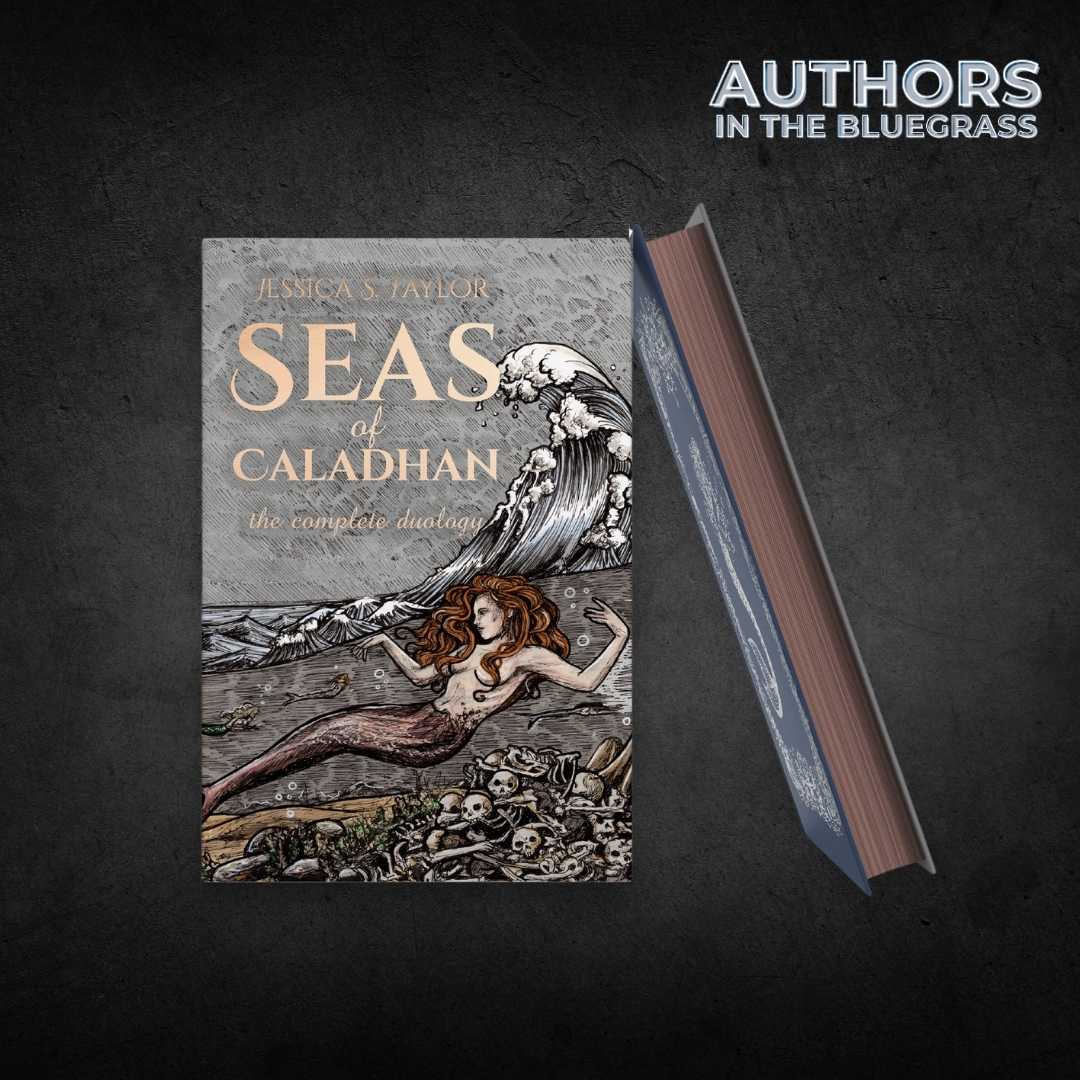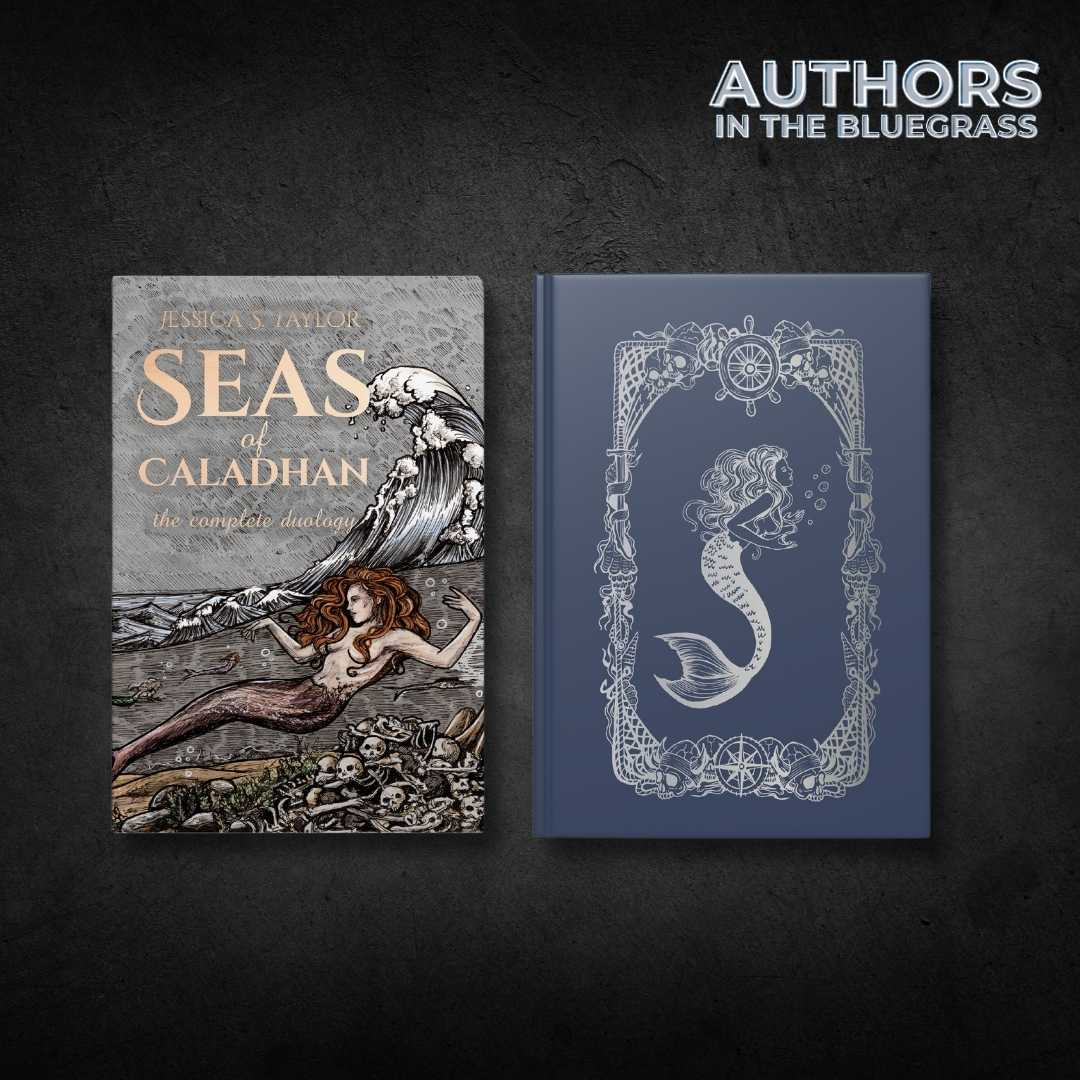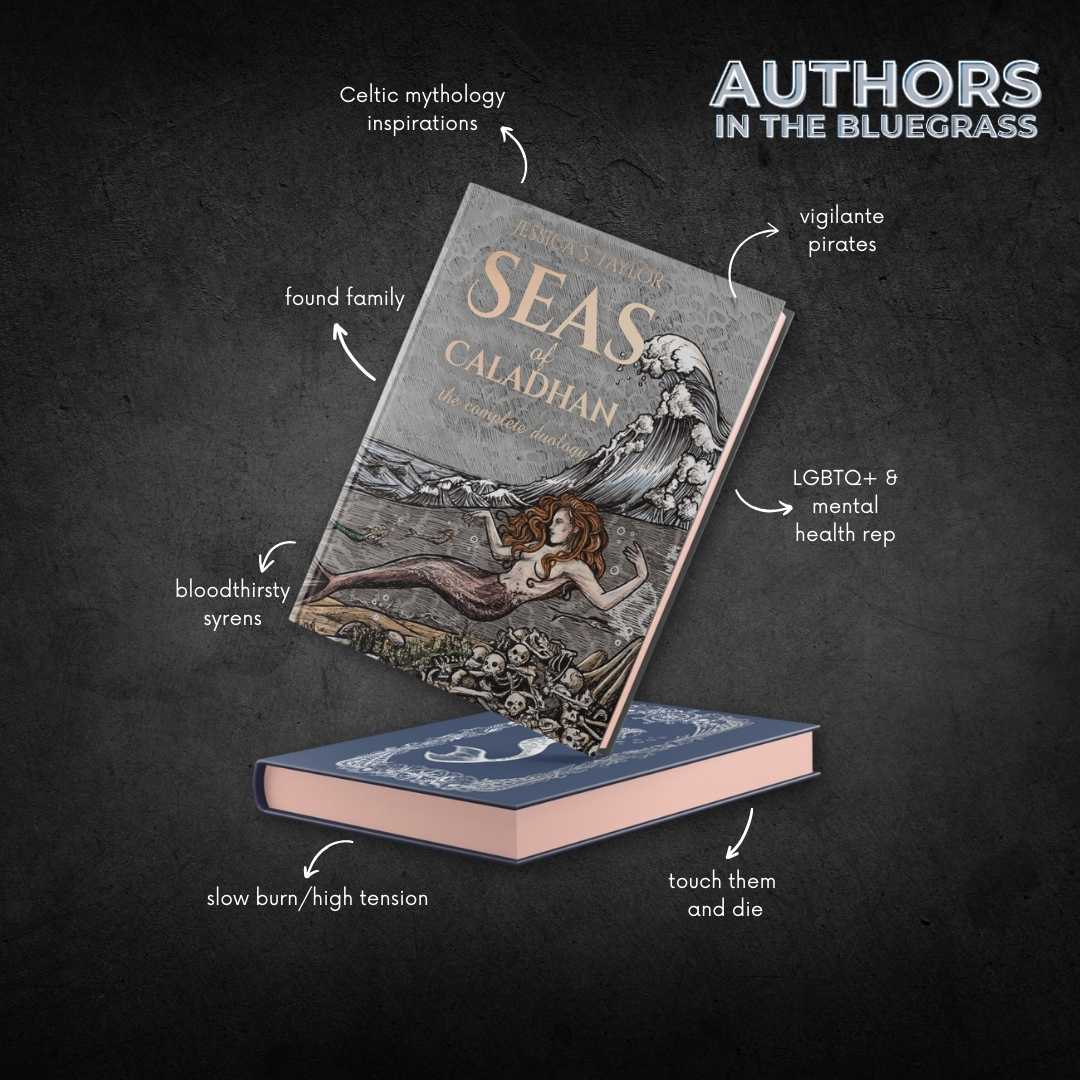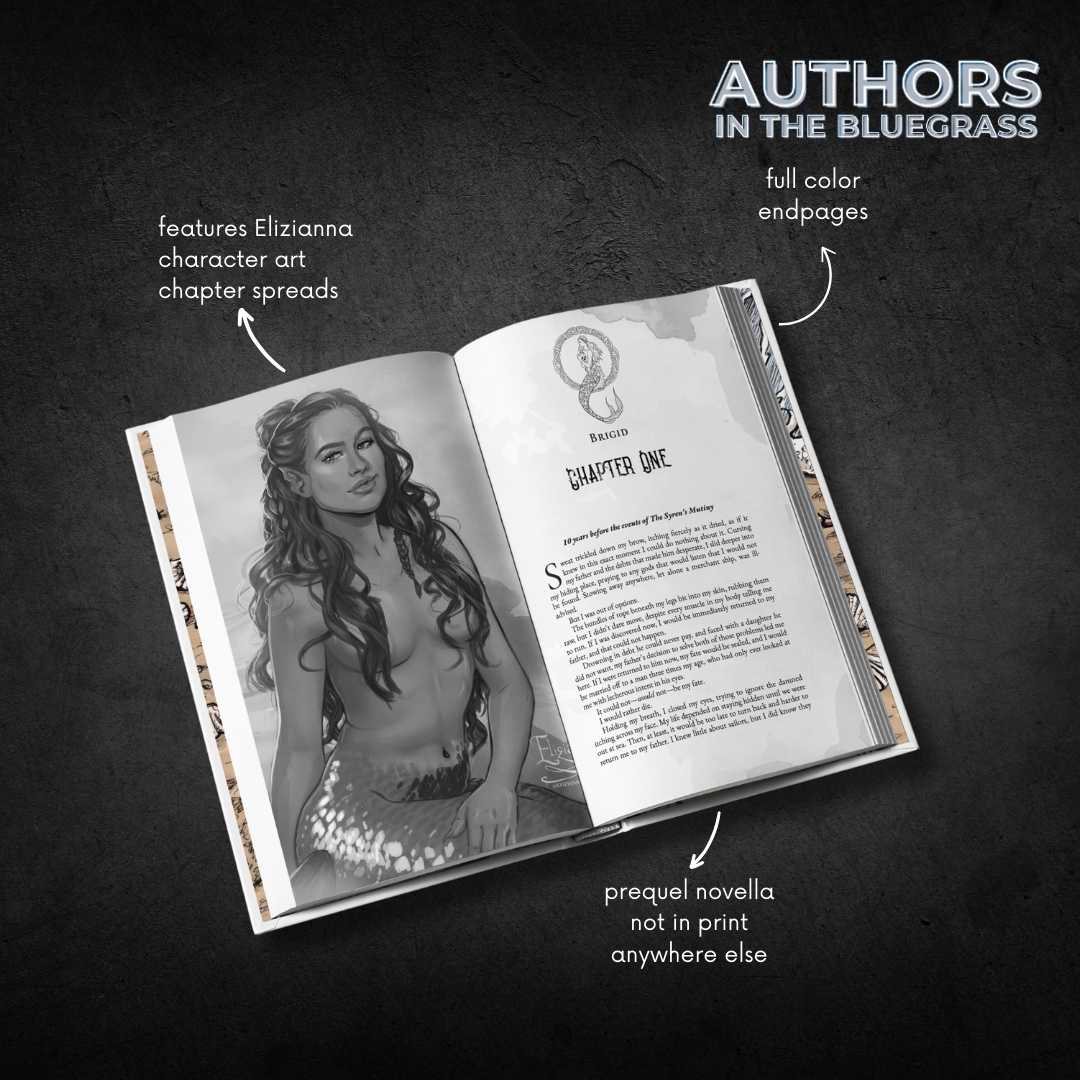 AITBG | Exclusive Event Edition: Seas of Caladhan Omnibus
A DARK FANTASY ROMANCE DUOLOGY
This book is a preorder for PICKUP at Authors in the Bluegrass (October 12, 2024).
This book will NOT be shipped. Please be sure you are ordering for the correct event. See the event page for more information on preorders.
If you would like your book personalized, please leave me a note in the Order Notes section at checkout.
Get the exclusive, event only omnibus of the Seas of Caladhan duology. This dark fantasy romance duology has gotten a facelift with an all new cover design, interior, custom endpages, sprayed edges, and bonus content not available in print anywhere else! 
This is a preorder for pickup at Authors in the Bluegrass 2024. If you are having someone else pickup your preorder, you must put their name in the Order Notes section on the Cart page.
You have until September 1, 2024 to contact me if you need to cancel your order. Orders not picked up will not be refunded.
After purchasing, save or print your order confirmation email to bring with you to the event.
If you are planning to have someone else pick up your preorder for you, their full name MUST be listed in the Order Notes section and they MUST have a copy of your order confirmation.
On the day(s) of the event, head to my table and show me your order confirmation and I'll get you your books and goodies!
- Fully redesigned exclusive foiled dust jacket
- Fully redesigned exclusive foiled hardcover case
- Reformatted with interior character art pages
- Sprayed rose gold edges
- Custom designed full color endpapers
- Prequel novella The Ocean's Mercy (not in print anywhere)
- Bonus scenes (not in print anywhere)
- Swag pack of art prints and stickers
The Seas of Caladhan have never been safe for a woman…

The warning had never rang more true for Brigid, who, as a fifteen year old stowaway, was tossed into the sea by the ruthless sailors she'd sought passage from. Left to die at the hands of the sea, no one expected the sea to show her mercy instead.

Transformed into a syren at the hands of the ocean's goddess, Brigid joins the band of bloodthirsty women intent on making themselves be the things in the ocean that sailors feared.

Caelum has spent his entire life spurning the reputation his father had built. After years suffering the cruelty of the pirate captain, saving others from a similar fate was ingrained in him. For every evil deed his father carries out, Caelum is there, following him in an ever raging attempt to stop him.

When Caelum is thrown into the seas by unforeseen forces, he comes face to face with a girl from his past. One he'd thought long dead by his father's own hands.

Shocked to see a familiar face among the wreckage of their latest target, Brigid makes a split second decision to save Caelum rather than let the syrens drown him. Her actions don't go unnoticed though, and she's forced to make an impossible choice: leave behind the syrens and the home she'd built for herself, or prove her loyalty and kill the only man who'd ever shown her kindness.

But there's a darkness lurking on the seas Brigid and Caelum both call home, and the consequences of their choices will catch up to them sooner than anyone realizes.

And they have no idea how intertwined their stories truly are.

The Syren's Mutiny is the first book in a slow-burn new adult fantasy romance duology, pulling you into a Celtic mythology inspired world of do-good pirates, bloodthirsty syrens, and action-packed adventure that will keep you on the edge of your seat. Dive beneath the seas of Caladhan and discover your next romantic fantasy read!
- Violence (throughout)
- Blood/gore
- Death/murder
- Dismemberment
- Non-explicit flashbacks of physical abuse
- Brief & non-explicit references to child kidnapping and deaths
- Mentions of past domestic violence
- Mild sexual content
- Depictions of anxiety, depression
- Mentions of past arranged marriages
Don't Forget Your Add-ons